Folding container house (also called collapsible container) refers to the main components of the container (wall panel, roof panel, etc.) can be simply folded or disassembled, and can be easily combined again when used. 
Its thickness is only 0.45 meters after being folded. With little space occupation, our folding container house combines the advantages of integrated type and disassemble type in the aspects of transport, storage, saving freight cost and ease of use, becoming the most popular container house product for its incomparable superiority. 
Besides, our folding container house has traditional container house's characteristics of firmness, durability and so on.
Folding container house
Material
specification
Raw material
Roof steel panel
0.32×1000mm
Color steel sheet
Wall panel
0.32×50×950mm
Rock wool sandwich panel
Bottom beams
2.3×60×6000mm
Steel beams
Square tube
40×80×1.8mm
Floor square tube
Floor
15×1180×2660mm
MGO board
Waterproof folded parts
1.5×65×80mm
Steel
Side wall folded parts
1.5×65×80mm
PVC
Roof beams
2.7×130×50mm
Steel
Waterproof sealing
40×30mm
Slot seal
Door
50×790×2000
Steel door
Window
50×925×1200
Aluminum alloy sliding window
Hinge
14×3
Steel hinge
Product Details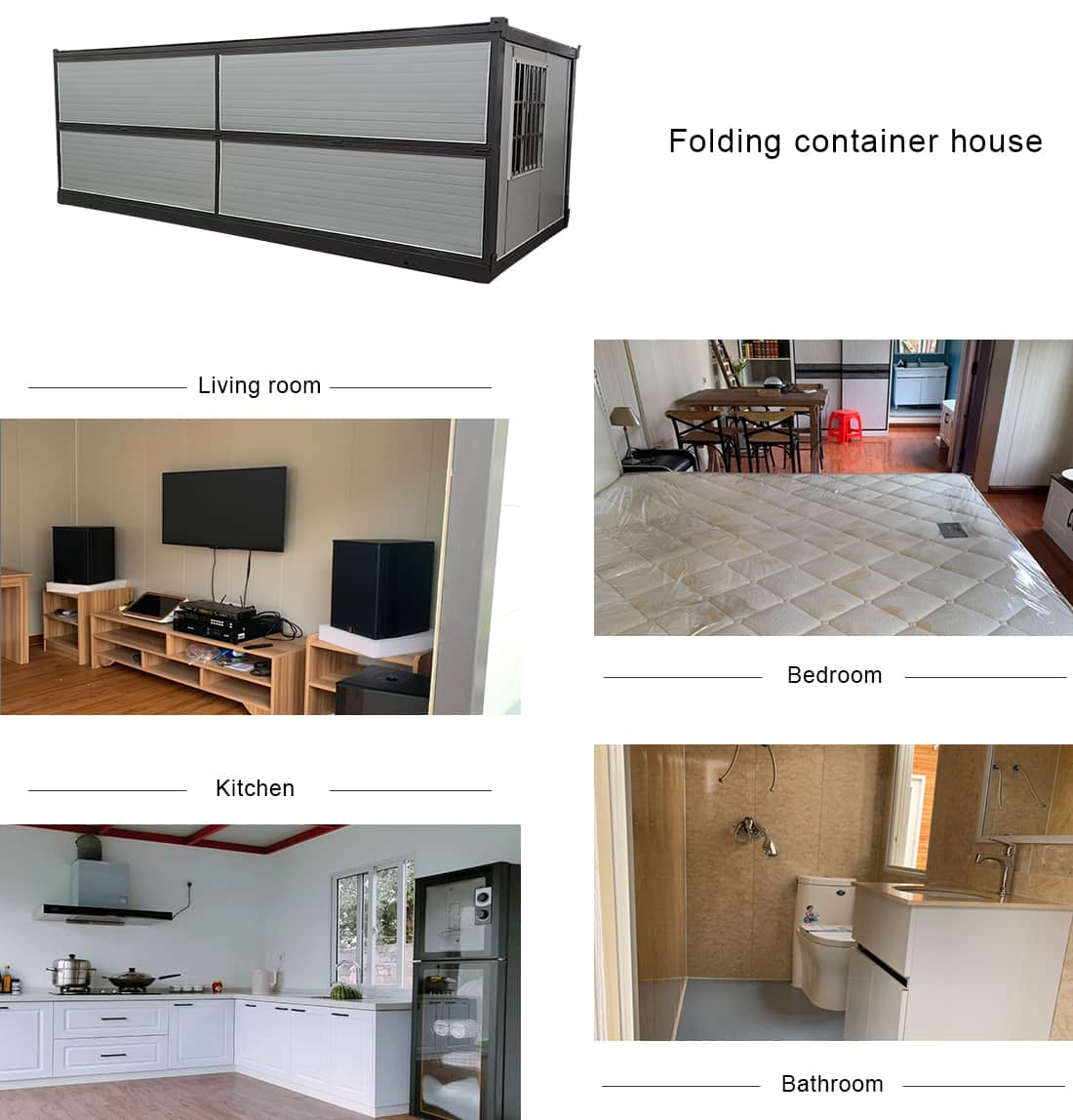 Product line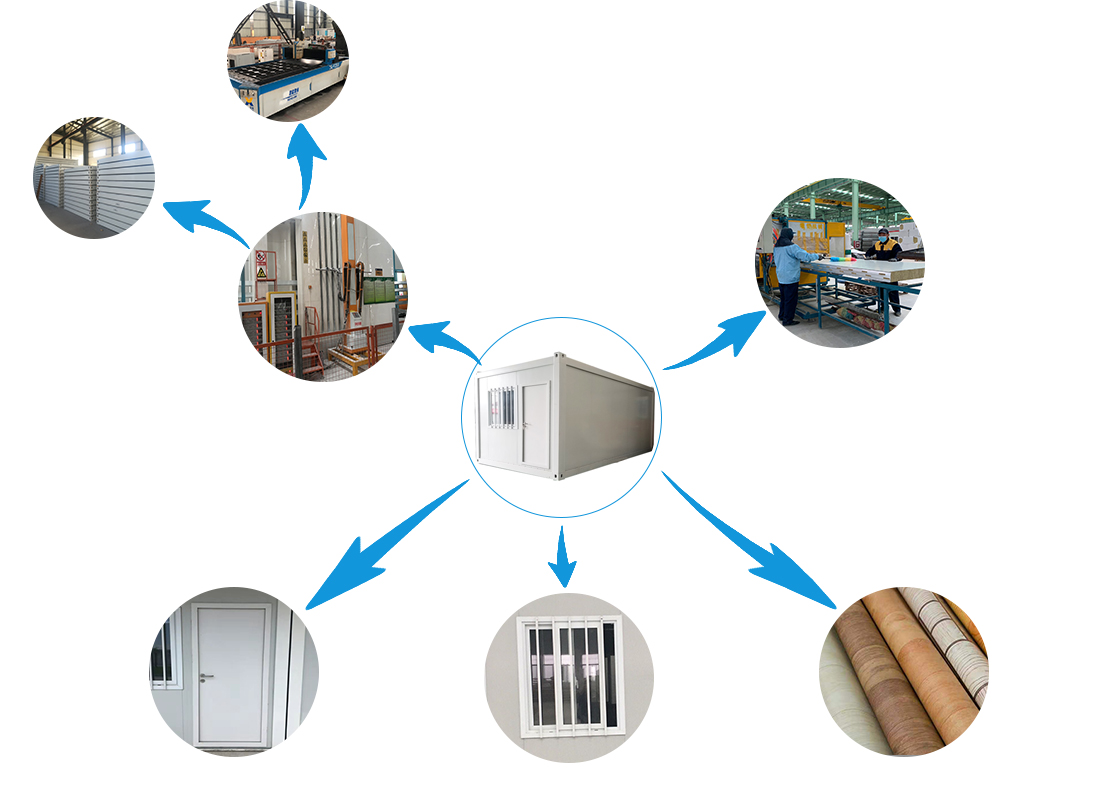 Certificate